UPDATE: EE recall Power bars!
EE has identified a very small number of incidents where Power Bars have overheated, all of which relate to batch E1-06 (written as Model:E1-06 on the side of the device), and could pose a fire safety risk.
They're therefore recalling batch E1-06 and request that customers stop using them and return their device to a local EE store at their earliest convenience.
Power Bars from any other batch aren't affected by this recall.
It's our intention to replace these chargers once we've completed our investigations; we'll be in touch once these have been concluded. We're really sorry for any inconvenience this may cause.
Read more on this recall or alternatively read below to find out about the fires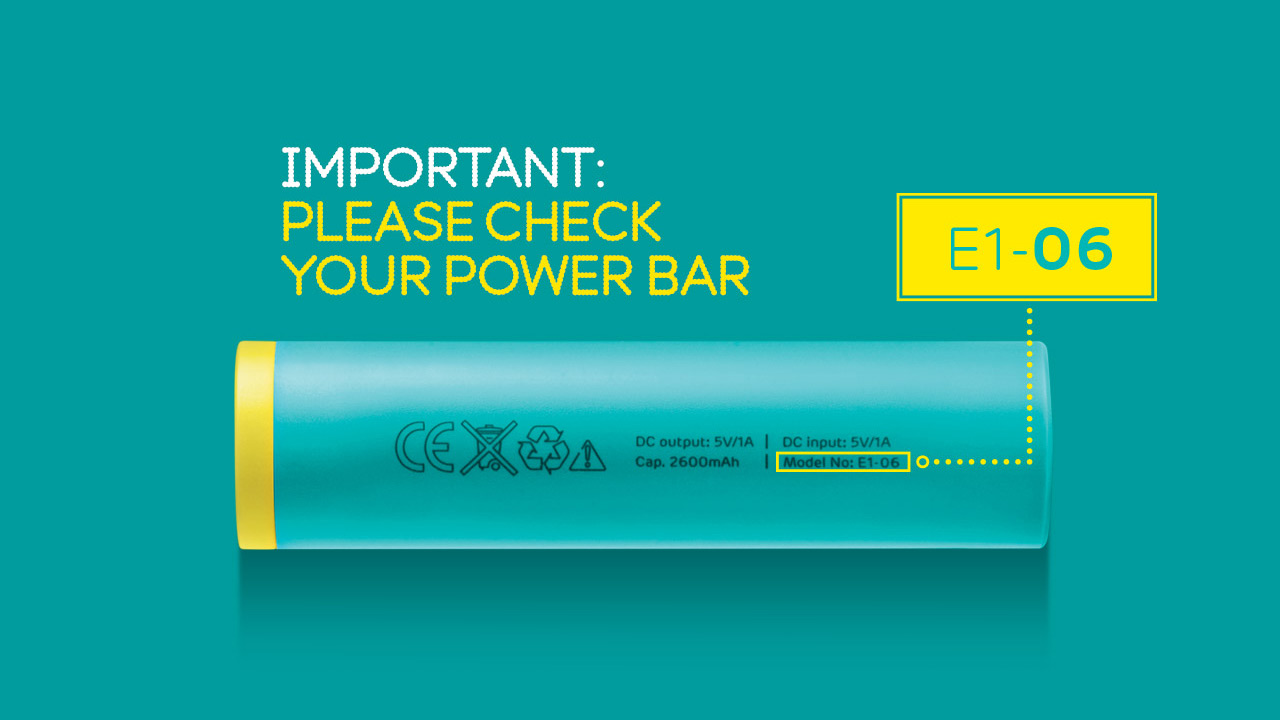 Last Friday a student from Aberdeen woke up to find her EE power bar has blown up and in flames, whilst attempting to put out the fire she suffered severe burns.
Katy, from Aberdeen, told BBC Newsbeat: "There was soot all over the carpet.
"At that point I was like 'Oh my god something has exploded' so I got out of my bed.
"The yellow wire was still on my desk, but I looked down and there were flames underneath my bed, so I grabbed my bed and lifted it up.
"I was screaming for my mum to come through at this point and trying to get the flames out with my hands.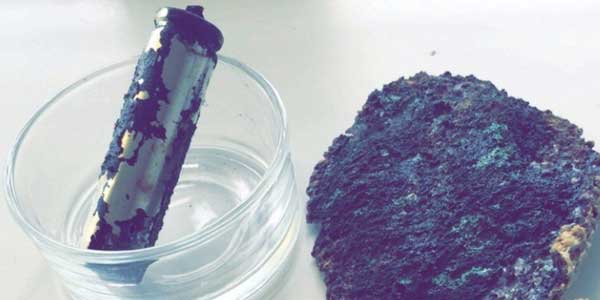 "I panicked because there was actual flames as opposed to embers. I was terrified because I thought it was going to either burn through the floor or catch fire onto the bed."
"My mum grabbed a wet towel and put the flames out but there was still bits of power bar behind my bed when we checked it the next day."
"My hands smelt of firework, my clothes smelt of firework, my hair smelt of firework. My pillow has black soot on it, so it obviously went past my pillow and missed my head by about six inches. It could have landed on my bed and I might not even be here."
"I've had my hands redressed today and had them deroofed which is what they call it when they open up all the blisters and cut away the dead skin and let the fluid drain," She explains.
"I've got another dressing on it but I've got to go back on Wednesday and go back on Friday."
EE have not stated if other devices have any problems but have said "All of our products undergo stringent safety tests. We're in touch with the customer and are investigating as a matter of urgency."
How can I prevent this happening to me?
Batteries are very volatile and if damaged, punctured, dropped etc can cause fires, explosions or gas leakage. Always look after your batteries. Often batteries will expand before exploding so if you see any cracks forming on your device it's probably the battery causing the issue. Carefully take them outside away from your house etc.
Use a correctly rated charger (check your manual), using a charger that is pushing to much power into a device will cause the battery to heat up. Slow and steady is always best when charging batteries.
NEVER charge a battery (especially one you don't trust) when you're sleeping, out of the house etc
In fact batteries are so predictable at causing fires that even Bear Grylls will use one to start a fire
What do we use / recommend instead of the free ones?
Anker 16,000mAh battery (a lot more power than the EE power bar + from a brand we trust)
Should I have a fire extinguisher at home?
Yes, although it's not recommend you tackle a fire alone having one (or like us 3) in your home can help you out:
We have 1 x CO2 in office (for electrical fires), powder in kitchen (general purpose), small powder by front door + 1 in each car.
Also it's recommend that people have fire blankets in their houses.
Will the local fire station come around and check my house?
Yes often they will come and do a free home safety visit (example), it's part of their job but don't take the p*ss however most of the information can be found online, but speak with your local fire station (or check their website) for more details.
1 comment