Scientists at Queen Mary BioEnterprises Innovation Centre (owned by Hvivo), in Whitechapel, London, will infect batches of 24 healthy people with 0C43 and 229E strains of the virus in exchange for £3,500 1.
10WAYS WARNING: Whilst the money may be appealing and it appears that lots of steps are put in place to prevent people having adverse side effects to clinical trials it should be remembered that in the past people have become seriously unwell & died from clinical trials in the UK. We don't condone this as a alternative job due to the above mentioned risks but we do think it's of interest to some considering the number of people in the UK that take part in research studies every year (over 850,000 in 2018/19).

We suggest seeking professional opinion, advice and help before contemplating medical trials as you may have missed the small print and risks, there are plenty of alternative careers available and we don't recommend this. The NHS has a good article that should be read before you go any further.
This is what happens:
Get injected with coronavirus
Receive the test drug
Stay quarantined for 2 weeks
Have a restricted diet.
No exercise
No contact with anyone else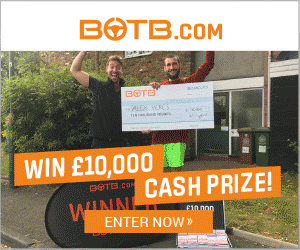 Have nasal swabs and blood tests etc done (presumably multiple times per day?)
Watch Netflix? 🤞🤞🤞
Have medical staff in protective clothing collecting your dirty tissues etc
Get tested again
If they deem you safe to leave you get paid and on you go…
Cross your fingers you don't die etc…
We've previously interviewed a 10ways user that has undergone medical trials for money and it seems it's a pretty boring process with some potentially harmful consequences.
Do we recommend any websites to sign up to?
No, please visit https://www.nhs.uk/conditions/clinical-trials/ to learn more. Third warning, whilst the headline of £3,500 is appealing be warned the normal price is £100 per day (so over a 2 week period that's £1400 and not £3,500 so be sure you're not getting ripped off). This particular example (which again we don't condone) can be found on this website.
What's in it for the companies paying?
Whoever creates the vaccination for Covid-19 will likely receive a substantial reward, previously drugmaker Sanofi has made billions from the sale of the flu vaccinations!
Note: the company which owns the laboratory has not been approved (yet) by the UK's Medicines and Healthcare Products Regulatory Agency to run the testing, this will obviously need to happen before the tests can start!
World Health Organization (WHO) said there were over 20 vaccines for Covid-19 in development.
Is the money worth it?
It's impossible for us to say, we personally wouldn't condone this sort of thing but with over 850,000 a year taking part in medical research, it's clear some do. We strongly suggest you consider other options first as the consequences could be horrific! Read this interview we had with a 10ways user that has undergone medical trials for money
10WAYS WARNING: Whilst the money may be appealing and it appears that lots of steps are put in place to prevent people having adverse side effects to clinical trials it should be remembered that in the past people have become seriously unwell & died from clinical trials in the UK. We don't condone this as a alternative job due to the above mentioned risks but we do think it's of interest to some considering the number of people in the UK that take part in research studies every year (over 850,000 in 2018/19).

We suggest seeking professional opinion, advice and help before contemplating medical trials as you may have missed the small print and risks, there are plenty of alternative careers available and we don't recommend this. The NHS has a good article that should be read before you go any further