Of course, the best advice will always be to make your own coffee at home and take it with you but for those days/times when it's not possible here are 10 easy ways to have a few extra quid at the end of the month/year!
1) Sign up to Costa Rewards – Free £2 for new sign-ups (with code) + use a reusable cup to save up to 50p for each drink you buy
Enter code: TPDG7 on the app when signing up to Costa Rewards and you will be given 200 points (worth £2)
As for reusing your cups
Costa 25p discount
Starbucks 25p discount
Caffe Nero Double Rewards
Pret 50p discount
Paul 50p discount
M&S 25p discount
Ground Espresso 20p discount
Grand Central 50p discount
Virgin trains 20p discount
London North Eastern Railway 25p discount
Greggs 20p discount
Here is a link to our favourite reusable mugs
2) Caffe Nero – Free Drink (any size) worth up to £3.85 + get double rewards when you use your own cup!
Get a free Caffe Nero Drink when you sign up (must be on mobile to claim) + Double Rewards when you use your own reusable mug this means when you buy 5 drinks the 6th is free!
3) Push your boss for an upgraded coffee machine at work
Considering the majority of coffee drinkers will be those getting up at stupid o'clock to get a train/bus/tram etc to arrive at work often before the sun has even risen it makes sense to Get your boss to install a decent coffee maker at work + take your own flask for the commute.
This Coffee Machine + these beans + these glasses + these takeaway style mugs are all recommended by the 10ways team.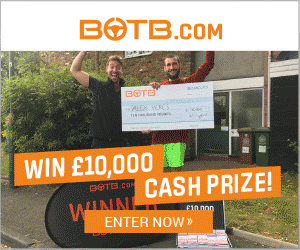 4) Get a Vodafone Sim Card to cash in on the freebies!
It would seem the majority of free coffee (via Costa and Greggs) is given out currently to Vodafone VeryMe Customers.
If you're not a Vodafone customer you can sign up for a FREE sim card on here
5) Pop into IKEA for a free tea/coffee (Mon-Fri)
IKEA Family account holders (free to join) get free tea and filtered coffee Monday to Friday as part of the benefits.
6) Do a bit of Waitrose or Booths shopping
Terms apply but it's basically one free drink per member, per day. However, you will need to take in your own reusable mug to claim this freebie!
7) Be nice at Pret
Pret has a 'random acts of kindness' policy, which means that staff can give away free coffees to people based on nothing more than liking them!
8) Keep an eye out for free coffee days
1st October is coffee day so expecting discounts/freebies over this day (this was the date for Costa Free Coffee Machine Day)
March 31st is normally free Costa Coffee (Machine) day
9) [a 10ways favourite/secret] Get a FREE coffee or tea + free Biscuits (Nationwide, happens every week)
England > https://10ws.co/2J9JSae
Scotland > https://10ws.co/2JbFM18
Wales > https://10ws.co/2JdDaQD
Northern Ireland > https://10ws.co/2vriWk4
Ireland > https://10ws.co/2vu6gJx
10) Buy a portable coffee machine
This selection of portable coffee machines can be chucked in your car, in your bag or similar to help you save money whilst on the go, some of them aren't going to be that practical (e.g. the one that uses fire to heat up) but that could be great for camping.

11) Get 250 Subway Points (enough for 2 free hot drinks) for new app users
When you register on their app with code X-15XJCZA
12) McDonald's often give free hot drinks for new app installs
+ you can collect digital stamps (download app here)