The fairy lights are up and the carolers have started singing. That can mean only one thing — the big day is nearly here. 'Tis the season to travel across the country and see your family. If you're planning on going home for Christmas and you're on a budget, you've come to the right place. Let's take a look at eight ways you can keep the costs down.
1. Get a railcard!
Of course, the number one tip when it comes to cheap travel is to get a railcard. This is a no-brainer. With the 16-25 or 25-30 railcard, you can get a whopping third off all your train journeys in the UK. If you happen to be a little older than 30, don't despair; there's an option for you too, so long as you're travelling with your partner or friend.
The Two Together Card allows you to save a third on the cost of train tickets when you're travelling as a pair. Oh, and there's also the Network Railcard which allows anyone in the South East to save money on their train travel. Take the time to check out the various cards available online and figure out which is right for you. Simple.
Find out more about railcards here
2. Take a slower route
Got time to spare? If you're not in a major rush to get home, you could save yourself some money. You can get tickets for many of the major UK train routes cheaper if you're willing to take a slow train. Whenever you're searching for your tickets, be sure to look at all the available options. If you're willing to go on a slower train — that stops at a whole range of smaller stations — you could end up saving yourself some real cash.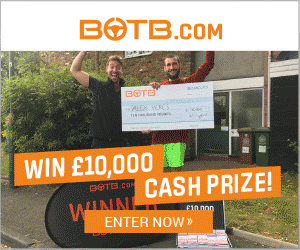 3. Use TrainLine best fare finder tool & then book elsewhere
Having trouble finding the cheapest fares? TrainLine could have the answer. The best fare finder tool helps you to find the most affordable train journeys on any given day. What's more, you can also book your tickets up to an hour before you plan to travel. That's excellent news if you're planning to hop aboard a train at the last minute.
To use the tool, simply go to the website and select your starting and ending destinations plus the day you want to travel. The site will then show you which times will get you the lowest prices for your journey. Note: Not all journeys are available on this tool. However, it's always best to check all the same.
Check out the best fare finder tool here and then check where to buy the best tickets with £0 fees here
4. Get cashback when you book on Trainline (or go elsewhere to save more)
One of the promotions you'll want to get is the Curve Cashback deal, if you buy your tickets through Trainline you can automatically get cashback! That's right — you can get some free money for travelling. Sign up now to get the offer.
Check out Curve who pays cashback on TrainLine (and use code TEN10 for a FREE £10 when you sign up and use your card for the first time)
Or check where to buy the best tickets with £0 fees here
5. Use the Hopper app to watch flights
Travelling abroad to see your folks? It's no secret that flying during the Christmas period can be expensive. However, there are ways that you can save money when you're paying for your airfare. Of course, it goes without saying that you should compare the cost of flights from airline to airline. One app that may help you is Hopper.
Essentially, there are two ways to use this app. You can search for flights and dates in seconds. Hopper will then tell you when the most expensive and cheapest dates are to fly using a colour-coded calendar. (Green days are cheap, orange are medium and red are expensive!) However, perhaps the most valuable part of the app is the 'watching' feature.
You can 'watch' certain flights, e.g. Manchester to Dublin during December, and get instant alerts when there is a price drop. That means that you could end up finding the most affordable flights home without having to spend hours searching online. Perfect!
Download the Hopper app here
6. Take the Megabus or National Express
If you can't afford to splurge on costly train tickets right now, there's another option you must not forget. Yes, you can take the coach. Megabus and National Express are both good options if you're looking for cheap coach tickets. If you choose the right time, you can get yourself city-to-city tickets for less than a tenner. That's a real bargain!
Check out Megabus or National Express here
7. Share a lift with someone else
Public transport can be extremely expensive at this time of year. With that in mind, one of the easiest ways you can save money is to get a lift — literally. Rather than splurging on train or coach tickets, you can find people travelling to the same destinations as you. Sites such as Liftshare and MyLifts allow you to find drivers advertising lifts around the UK.
On the other hand, if you're planning on driving somewhere yourself, you can advertise to have people join you in your car. That means that you can save money on a journey that you would have taken already. Of course, it goes without saying that you should take the utmost care whenever you're car-sharing with people. Your safety comes first.
Check out Liftshare and MyLifts here
8. Split ticketing
In short, buying two singles from say London Euston to Milton Keynes and then from Milton Keynes to Birmingham New Street MIGHT be cheaper than buying a single from London Euston to Birmingham New Street. These days it's less common but it's possible, especially if you're on a long trip.
Checkout SplitTicketing and TrainSplit
Safe Travels!
It's time to get booking your tickets and start saving some cash. Wherever you're travelling this year, we'd like to wish you a safe journey… and, of course, a very merry Christmas!