Trying to increase or attempt to double your money in a year is not easy but it's possible, however, before we get started you should only ever try such a task with money you can afford to lose, so make sure you're budgeting properly and have enough to cover your yearly expenses before trying such an act as there will be risk involved and you could end up with less money than when you started.
1) Start investing (some of your spare cash) in the stock exchange and get a free share worth anywhere from £3-£200 when you sign up
Investing can be a great way to increase your net worth (it's basically done by the vast majority of the wealthy) and if done correctly it should outpace inflation and any bank saving rates. The key things to remember when investing:
Diversify (i.e. to ensure all your eggs aren't in the same basket), a good way of quickly doing this is by buying funds (groups of shares that are purchased together alongside other shareholders) this spreads your risk and the chances of your money dropping quickly.
Be mindful of the fees and remember if you're not investing inside an ISA you will be taxed on any income above the tax thresholds.
Remember the money you put in can go both up and down, so do so at your own risk. Only use money you're effectively willing to lose and then everything is a bonus.
Invest regularly to help with compounding your interest but be cautious of any fees.
Plan for the long term and don't focus that much on the short time, long-term investors are almost guaranteed to win. Short term investors can do very well but may end up spending more time watching their portfolio and reacting to daily changes to the longterm detriment of their overall finances.
Get your free share and start investing in stocks and shares with FreeTrade
Terms and Conditions Apply (check the link for the full details).
2) Go through your last year's bank statement / direct debits etc and cancel all your unnecessary subscriptions and compare the market on the rest so you're paying the lowest prices
You're going to busy this year with little spare time so cancel as much as possible (especially if you're paying twice for things):
Sky TV
Streaming services
Music services
Gym
Also, look at comparing the market and moving to cheaper:
Gas
Electricity
Home insurance
Breakdown cover
Contents insurance
Car insurance
Knowing where your money is going is vitally important, put this saved money into savings/investments.
Finally, double-check you're not dual insured on certain things, for instance, your bank may give you mobile phone insurance or breakdown cover already so make sure you don't also pay for it separately.
3) See what tax relief you can get
There are loads of things that you potentially claim tax relief on so make sure you're claiming everything that you're entitled to
4) Sell your empty product boxes, loo rolls, perfume bottles on eBay, Facebook, Preloved etc
Yes, this is really a thing, it will cost you a few quid in fees and postage but you can easily make money on these, just make sure you're clear in your for sale post it's actually an empty box.
For instance (based on Jan 2021 SOLD and COMPLETED eBay prices):
PS5 empty box sells for £16-£40 (some actually have sold for £100+ but those are because they were designed to mislead)
iPhone X box £4-£12
Nintendo Switch box up to £17.50
3 x Johnnie Walker Blue Label Whisky empty bottle + box £57
13″ Macbook Pro £4.99-£29.99
24 x small empty jam jars (you know the ones at posh hotels) £8 + £3 postage
40 empty toilet rolls £2.30 + £3.20 P&P
Chanel No5 Empty £15 + £3.20 P&P
Why do people pay for empty things? Some people collect them (yes really), some wish to resell an old piece of technology and know it will sell for more in the 'original' box, some will upcycle them to turn them into something new (e.g. a posh whisky bottle may turn into a posh candle) but sadly a few unscrupulous people will also refill with fake products and resell.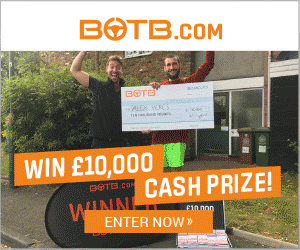 5) Start your side hustle!
This could be anything from driving for Uber to walking dogs for cash or even repackaging sweets, or if you have another real passion and have the knowledge to share do that instead, you will have to work hard but this will bump your income! Learn to Hustle! (4:51 video) | 10 jobs you can do at home with little experience
6) Start improving your home
Save up to £50,000 over your lifetime by doing these simple home improvements
7) Throw some money you would have otherwise wasted on going out in lockdown during 2020 into Crypto (obviously this can and likely will go both down and up in value)
With banks offering often extremely low incentives to save with them many are going to alternatives including cryptocurrencies, the only problem is this area is extremely risky but it might be worth throwing a few quid (money you're effectively happy/safe to lose) into a few different currencies on the off chance they explode, just remember to do your own research as a large chunk are nothing more than scams.
Learn how and where to buy Crypto
8) Build your emergency fund
We try to bang on about this at every opportunity but if you don't have an emergency fund it will massively help you at some point in the future and will remove the risk of having to rely on expensive credit.
9) Start increasing your passive income
Create something and sell it without having to do much afterwards is a simple description of passive income, this blog you're reading is a great example of passive income for us, we spend time (or pay someone) to write an article but then once it's completed it will live online for many years to come earning us income (from either Google Adsense or Affiliate Marketing) whilst we sleep or do something else.
Other examples are:
Selling digital products/courses (write it once, sell it endlessly).
Dropshipping (you sell a product and arrange a wholesaler/dropshipper to ship the product, the difference between your cost price and selling price is your profit).
Dividend stocks (invest in stocks and shares where they pay dividends, this effectively allows you to profit from other people's work, see point 1 on how to start this)
10) Invest in your mental health & educate yourself